How to Register and Open a Trading Account on Exness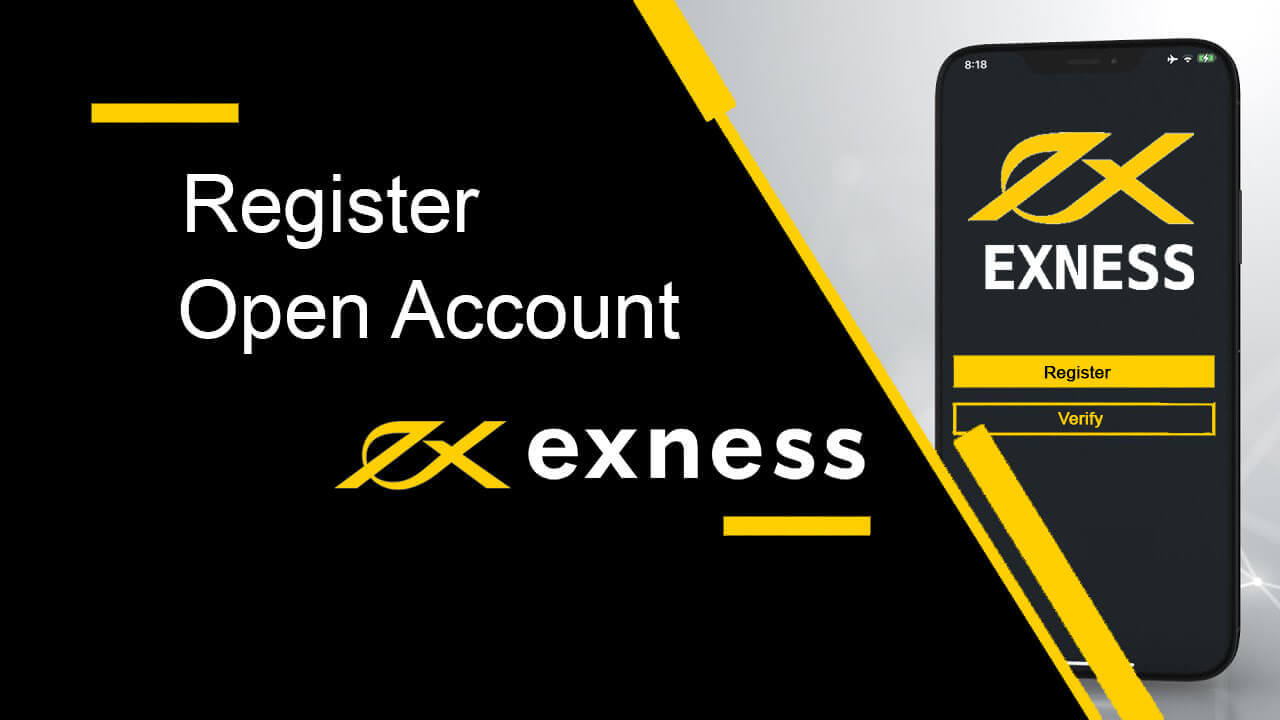 How to Register Exness Account on the Exness Trader app
Set up and Register an account
1. If you have a mobile device you will need to download Exness Trader from the
App Store
or
Google Play.
2. Install and load Exness Trader.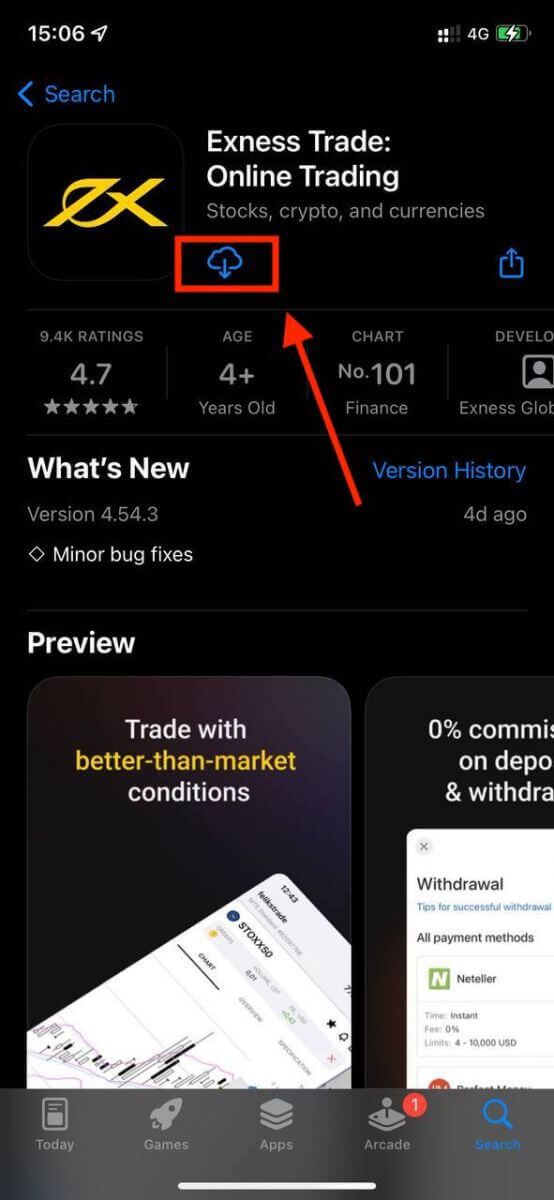 3. Select
Register
.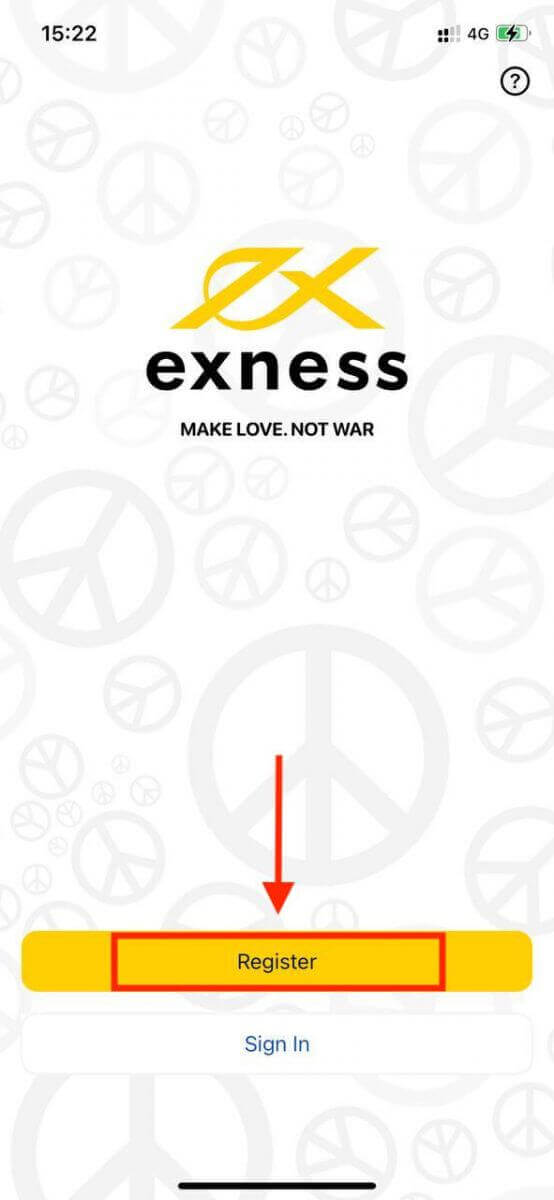 4. Tap 
Change Country/Region
 to select your country of residence from the list, then tap 
Continue
.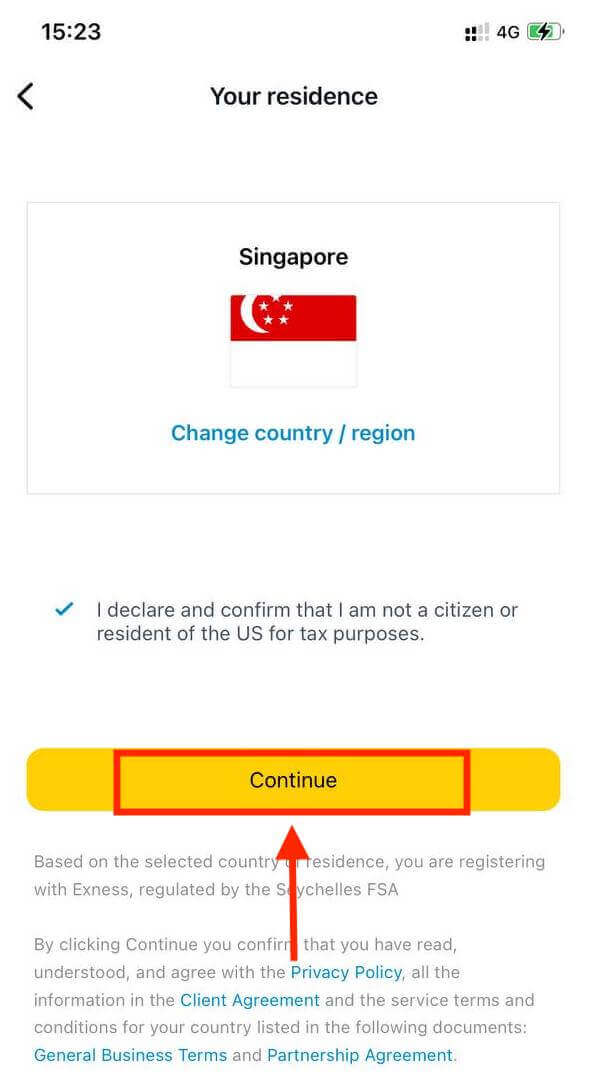 5. Enter your email address and 
Continue
.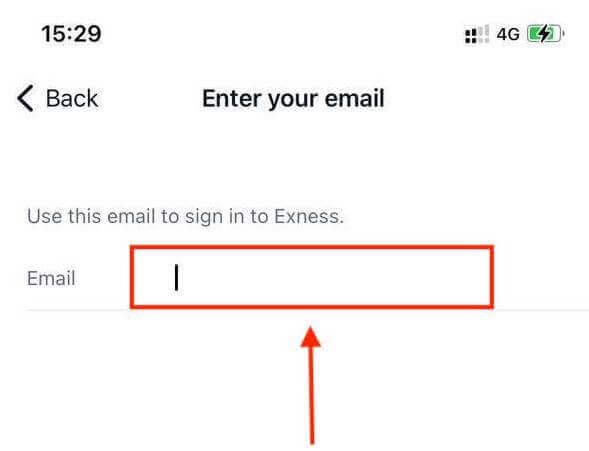 6. Create a password that meets the requirements. Tap 
Continue
.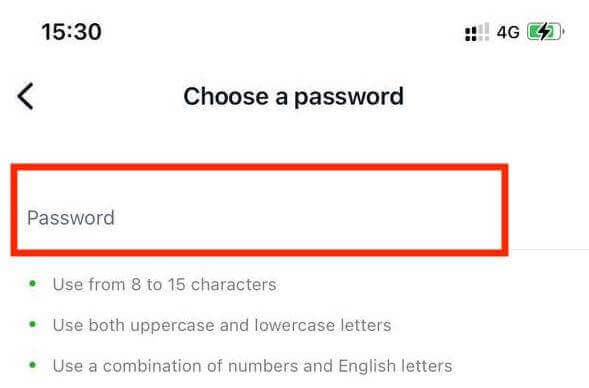 7. Provide your phone number and tap 
Send me a code
.
8. Enter the 6-digit verification code sent to your phone number, then tap 
Continue
. You can tap 
Resend me a code
 if the time runs out.
9. Create a 6-digit passcode, and then re-enter it to confirm. This is not optional, and must be completed before you can enter Exness Trader.
10. You can set up biometrics by tapping 
Allow
 if your device supports it, or you can skip this step by tapping 
Not now
.
11. The deposit screen will be presented, but you can tap back to return to the main area of the app.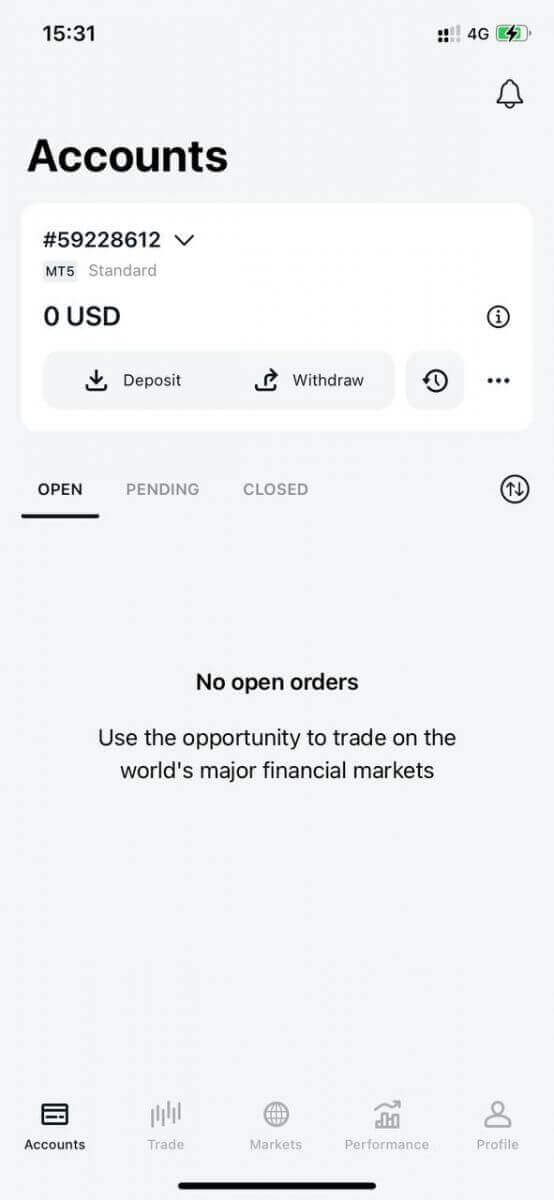 Congratulations, Exness Trader is set up and ready to use.

Upon registration, a demo account is created for you (with USD 10 000 virtual funds) to practice trading. We recommend using demo trading for practice before making a real deposit. Please remember more practice more chances to make real money with Exness.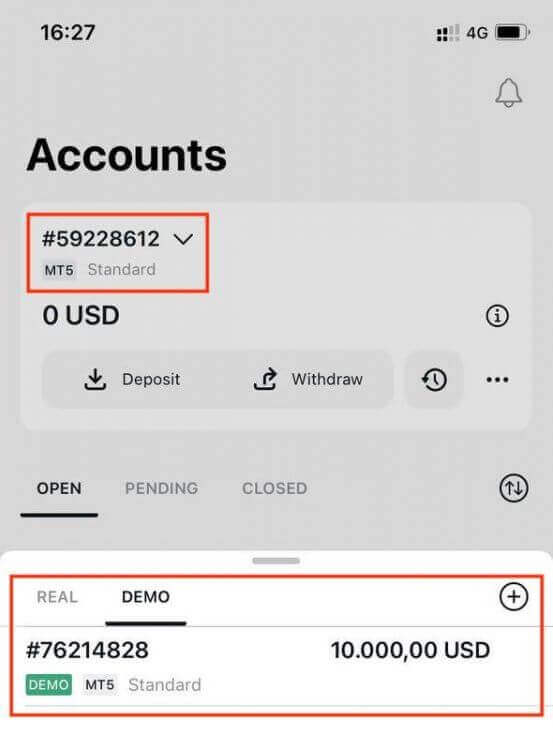 Along with a demo account, a real account is also created for you upon registration.



How to open a trading account
Once you have registered your Personal Area, creating a trading account is really simple. Let us take you through how to create an account on the Exness Trader App.
1. Tap on the dropdown menu on your Accounts tab on your main screen.
2. Click on the plus sign on the right side and select 
New Real Account
or
New Demo Account
.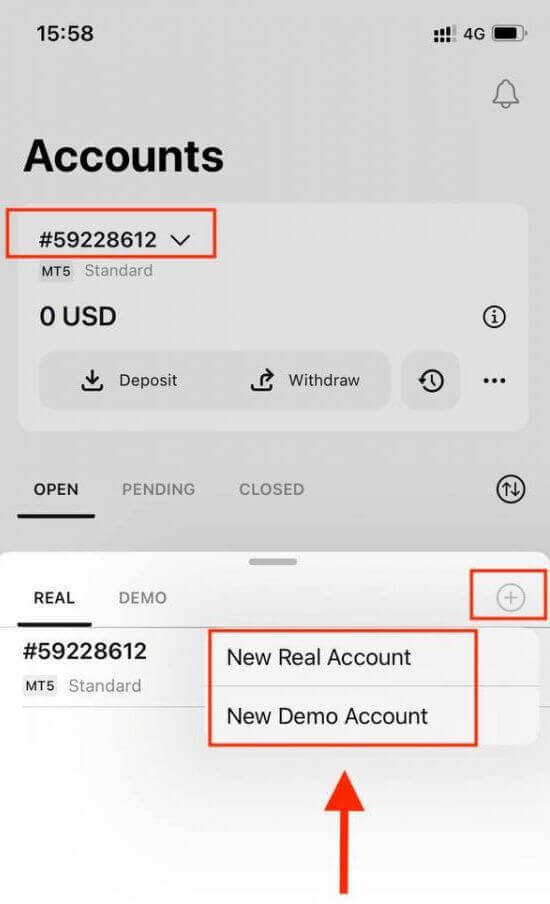 3. Choose your preferred account type under
MetaTrader 5
and
MetaTrader 4
fields.
4. Set the 
account currency
, 
leverage
, and enter the 
account nickname
. Tap 
Continue
.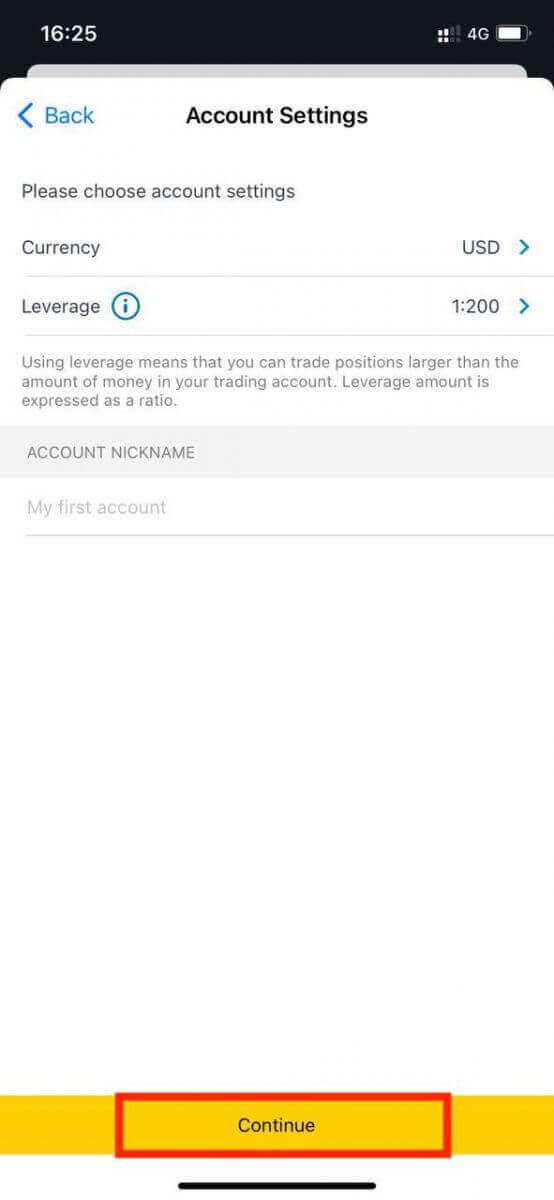 5. Set a trading password as per the displayed requirements.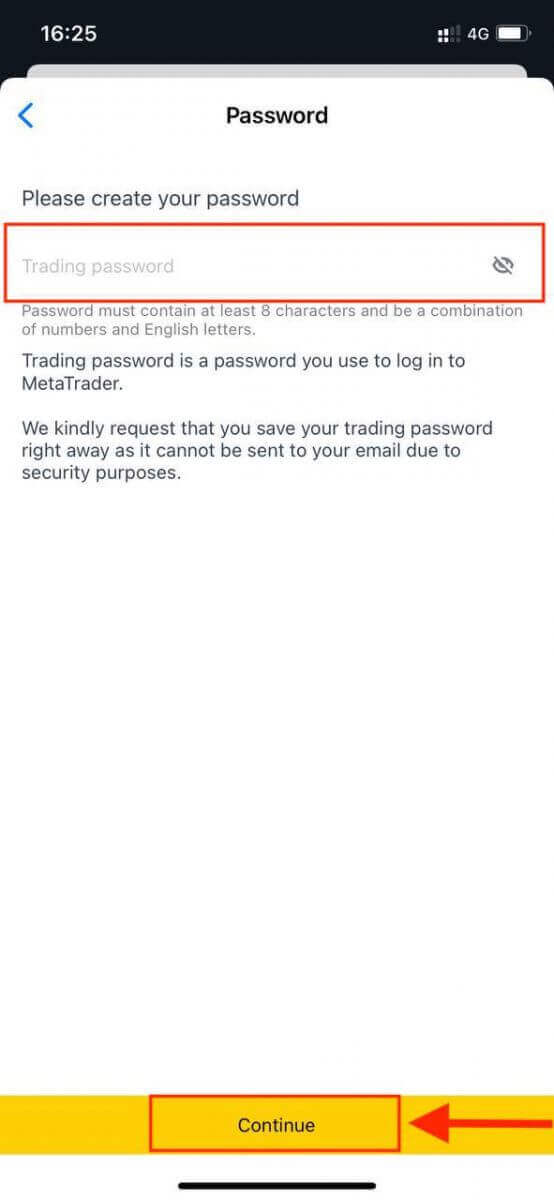 You have successfully created a trading account. Tap 
Make Deposit
 to 
choose a payment method to deposit funds
 and then tap 
Trade.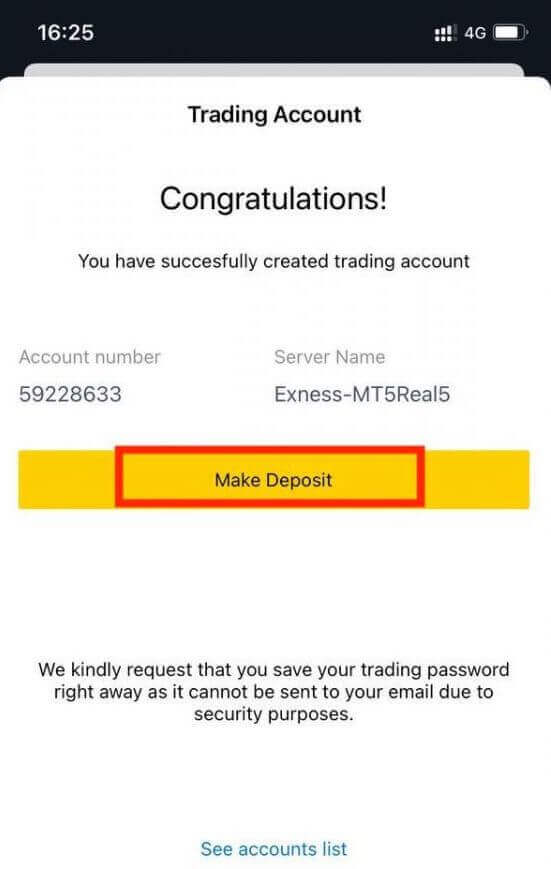 Your new trading account will show up below.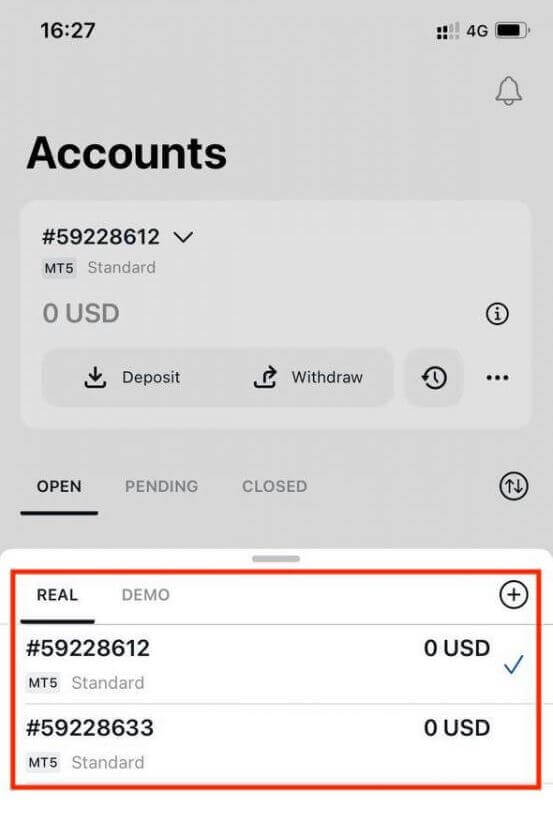 Note that the account currency set for an account cannot be changed once set. If you wish to change your account nickname, you can do so by logging on to the web Personal Area.
How to Register Exness Account on the Web app
How to register an account
1. Visit the
Exness homepage
 and click "Open account" in the upper right corner page and the page with the sign-up form will appear.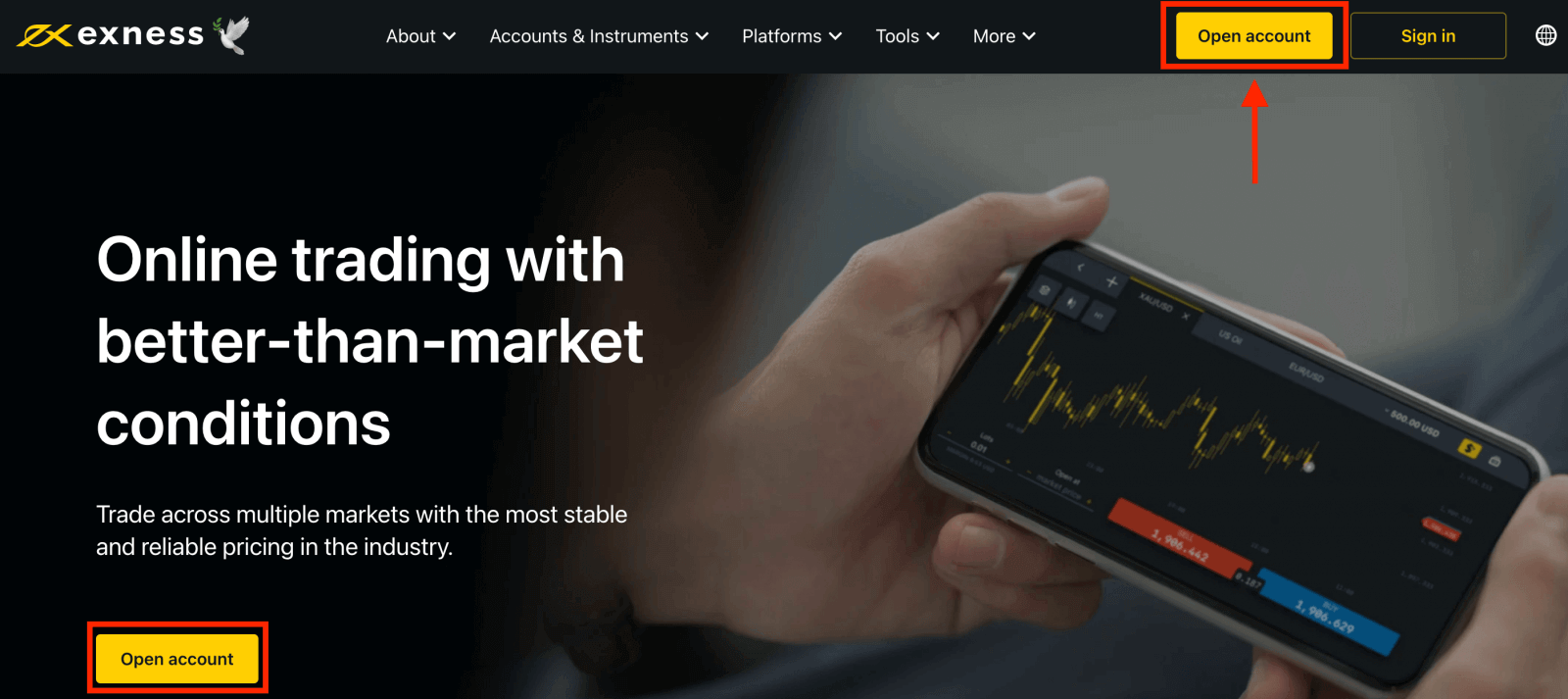 2. At the registration page, you need to perform the following steps:
Select your country of residence; this cannot be changed and will dictate which payment services are available to you.
Enter your email address.
Create a password for your Exness account following the guidelines shown.
Enter a partner code (optional), which will link your Exness account to a partner in the Exness Partnership program.
Note: in the case of an invalid partner code, this entry field will be cleared so that you can try again.
Tick the box declaring you are not a citizen or resident of the US if this applies to you.
Click Continue once you have provided all the required information.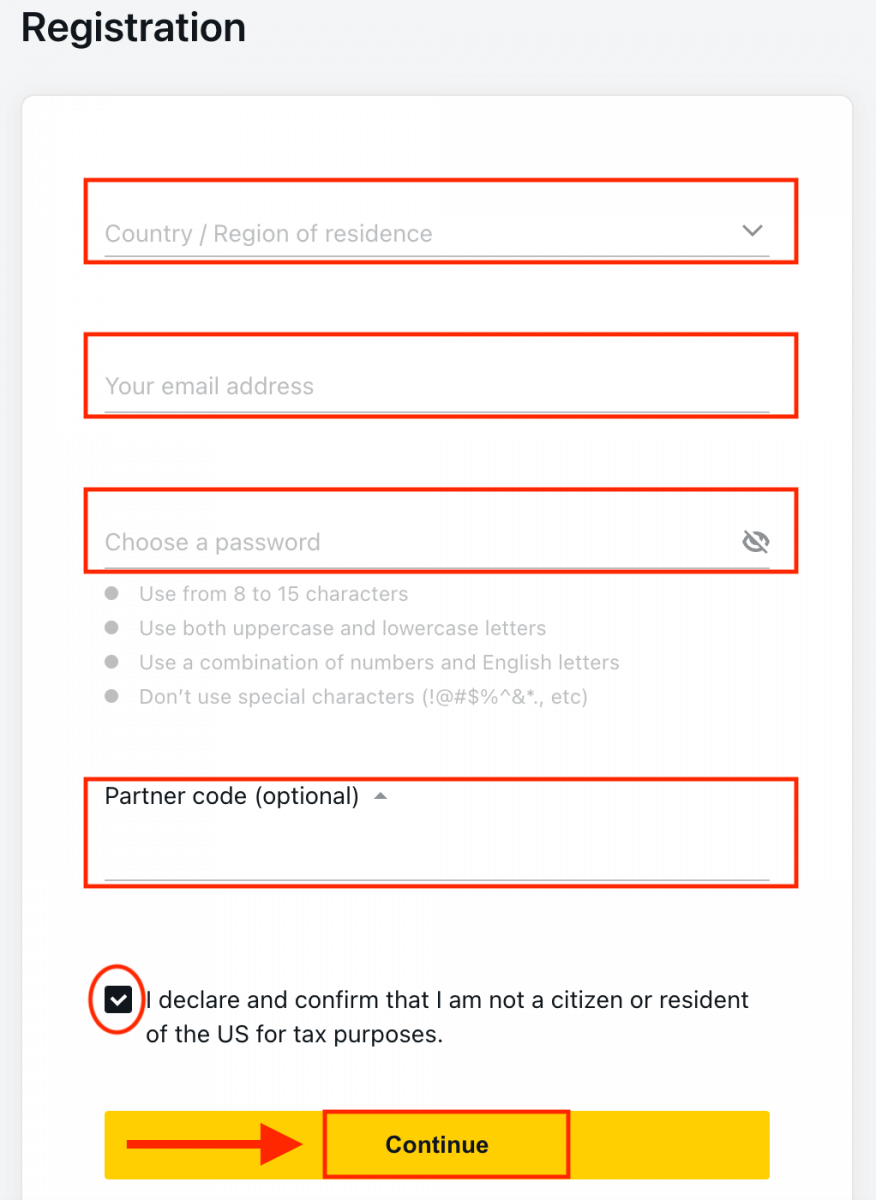 3. Congratulations, you have successfully registered a new Exness Account and will be taken to Exness Terminal.
Click the "
Demo Account
" button to trade with the Demo account.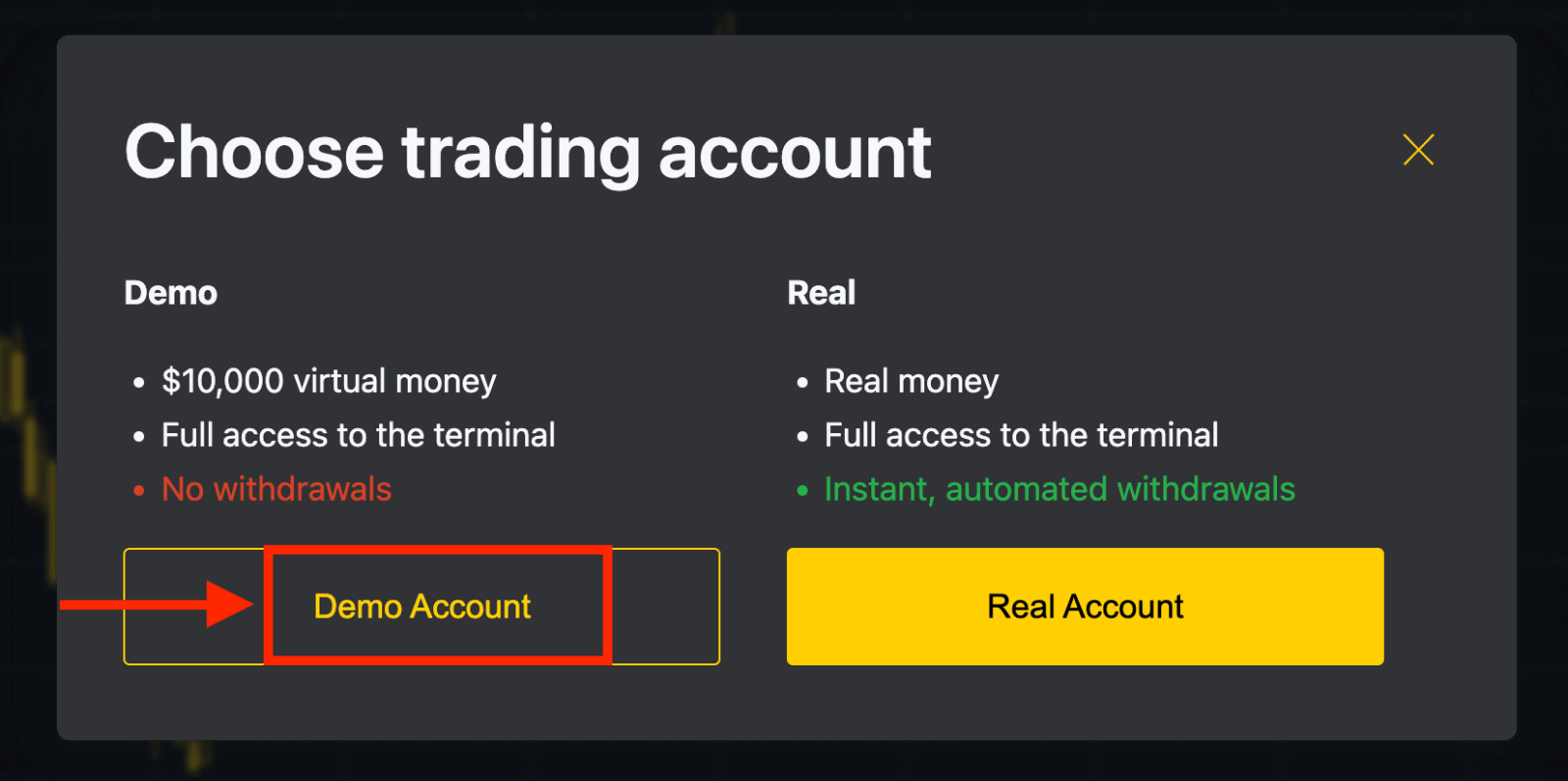 Now you don't need any registration to open a demo account. 
$10,000 in a Demo account
 allows you to practice as much as you need for free. It is a tool for you to get familiar with the platform, and practice your trading skills on different assets.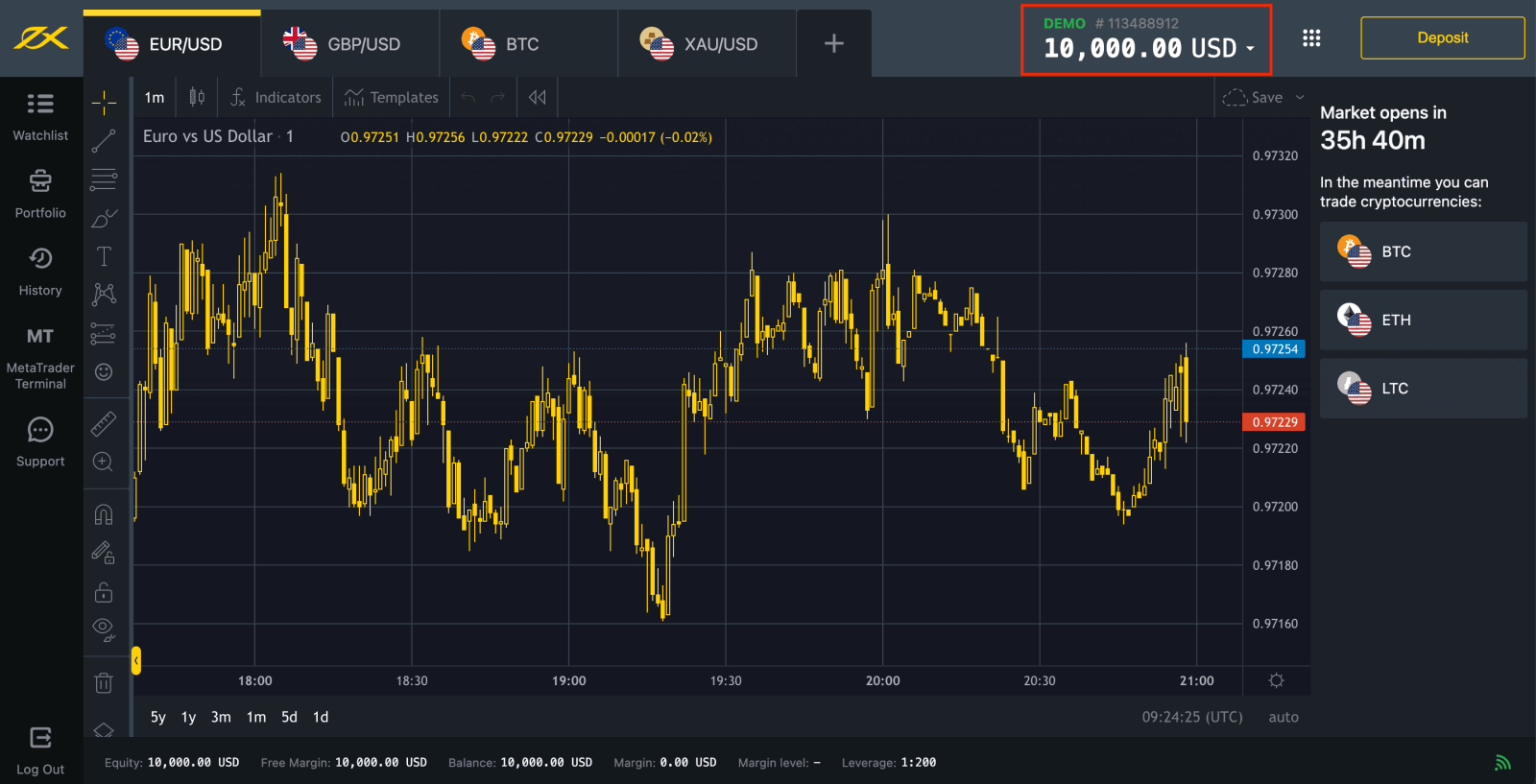 You can also trade on a
Real 
account after depositing. Click the "
Real Account
" yellow button to trade with a real account.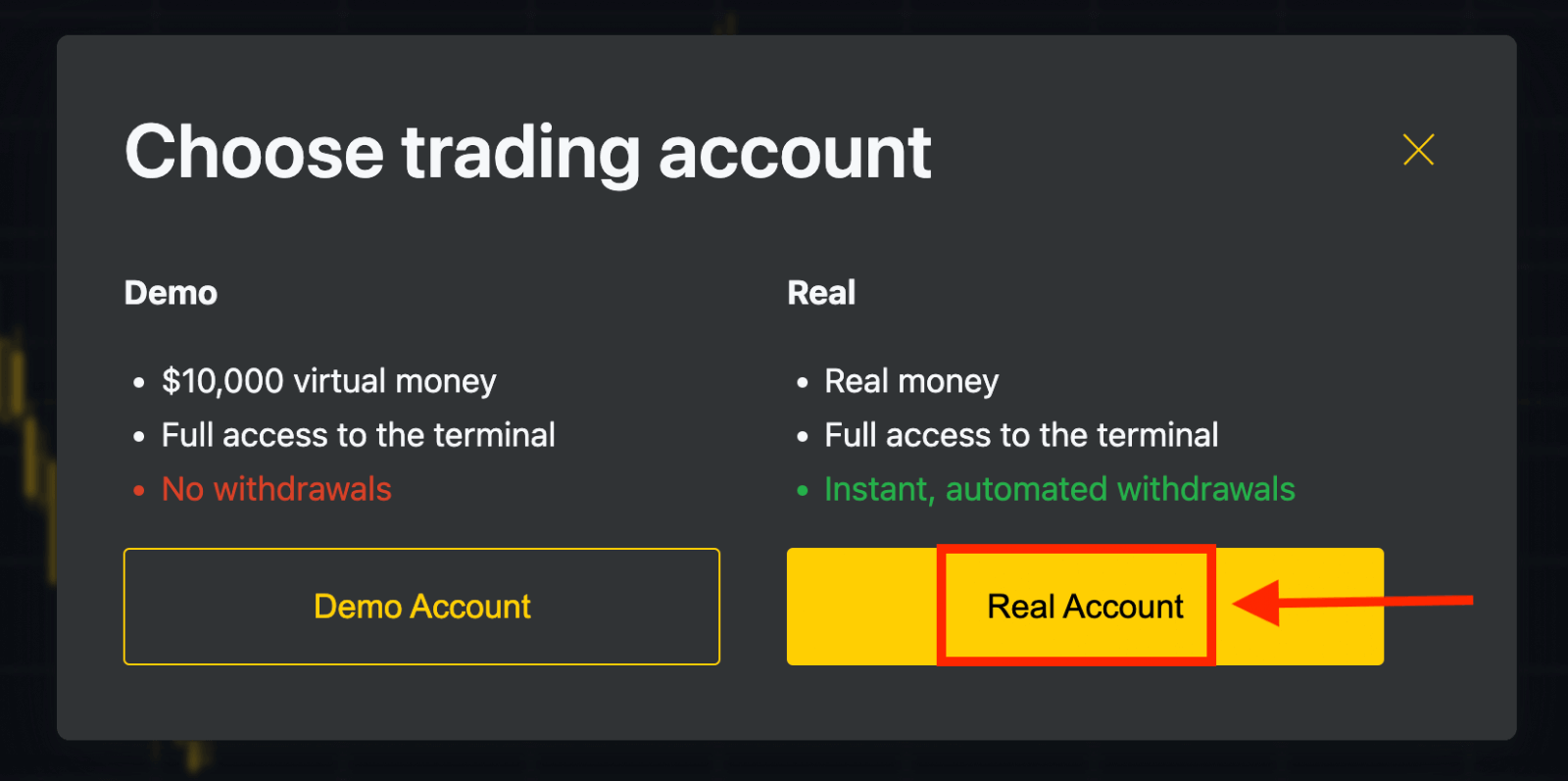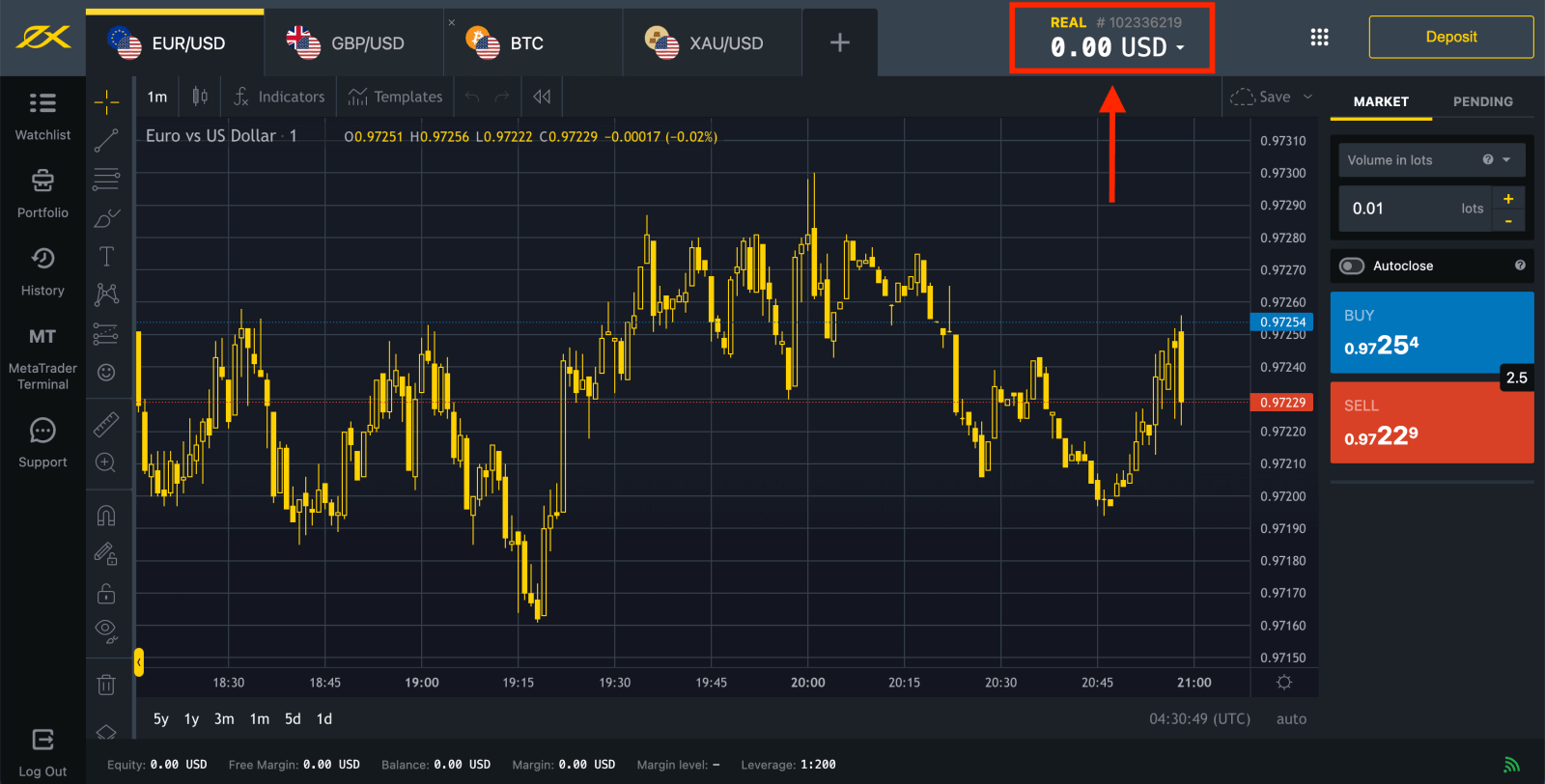 Open more trading accounts by going to 
Personal Area
.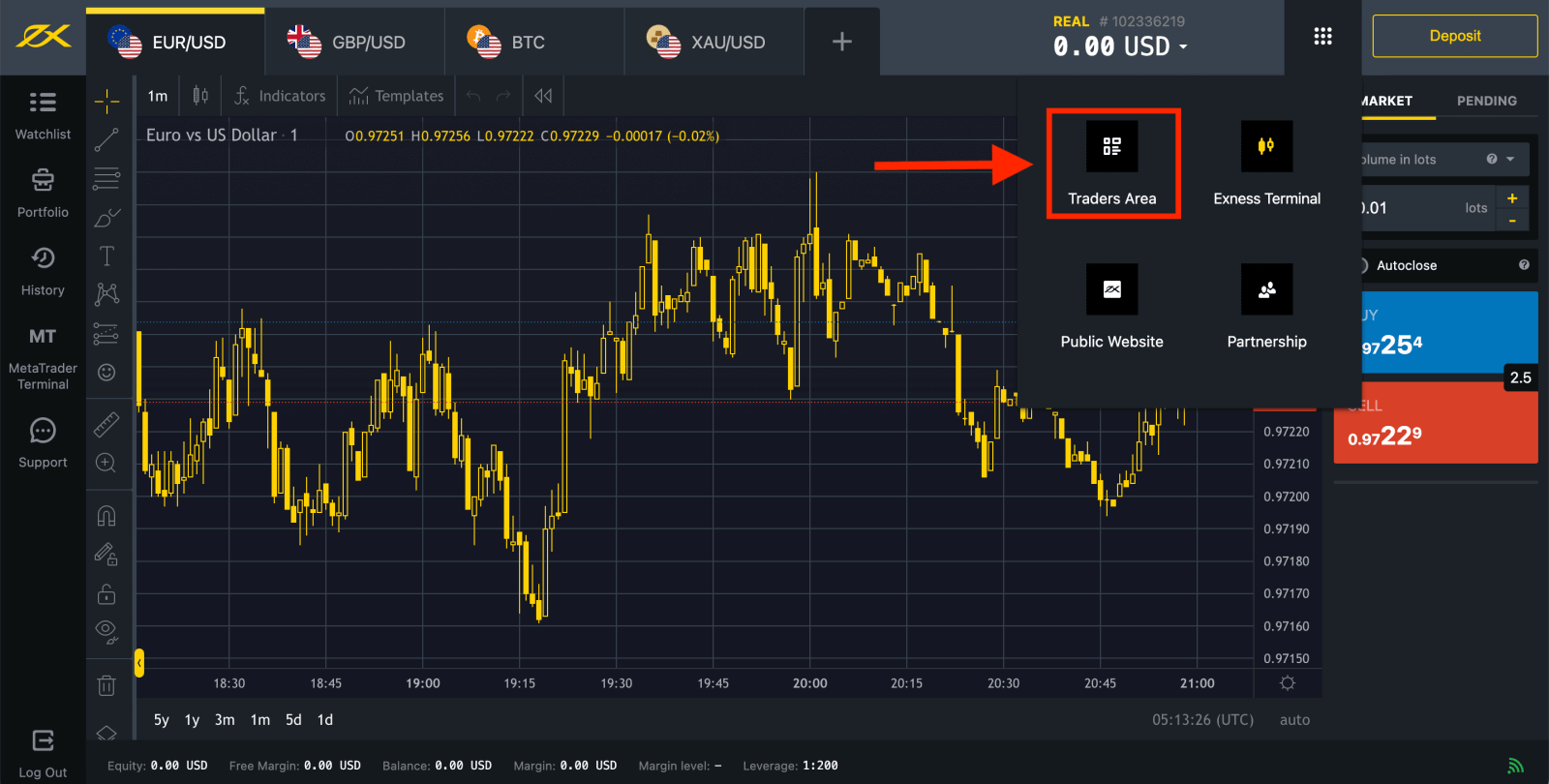 By default, a real trading account and a demo trading account (both for MT5) are created in your new Personal Area; but it is possible to open new trading accounts.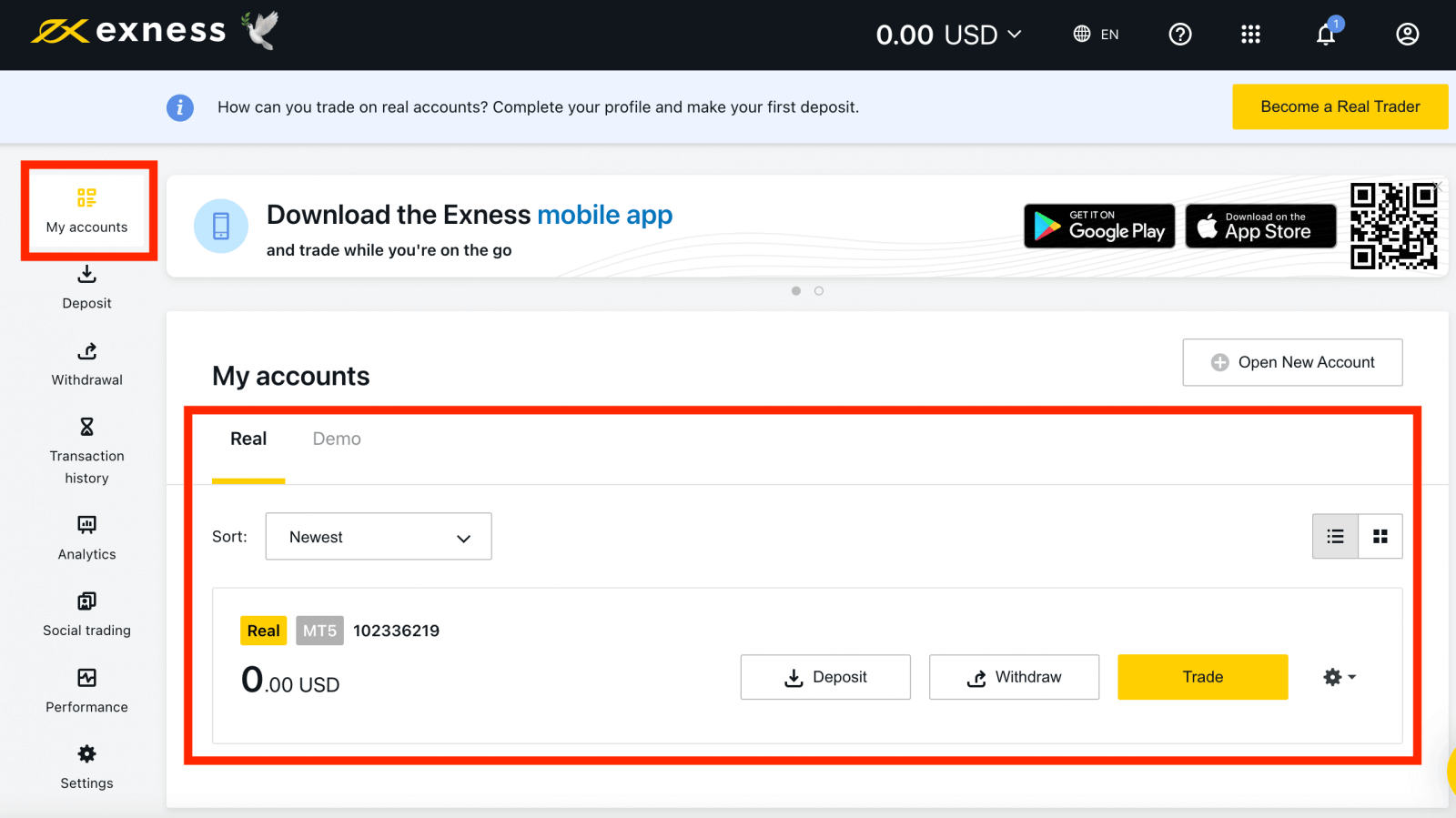 Registering with Exness can be done at any time, even right now!
Once you have registered, it is advised that you fully verify your Exness account to gain access to every feature available only to fully verified Personal Areas.



How to open a trading account
Here's how to open more trading accounts:

1. From your new Personal Area, click Open New Account in the 'My Accounts' area.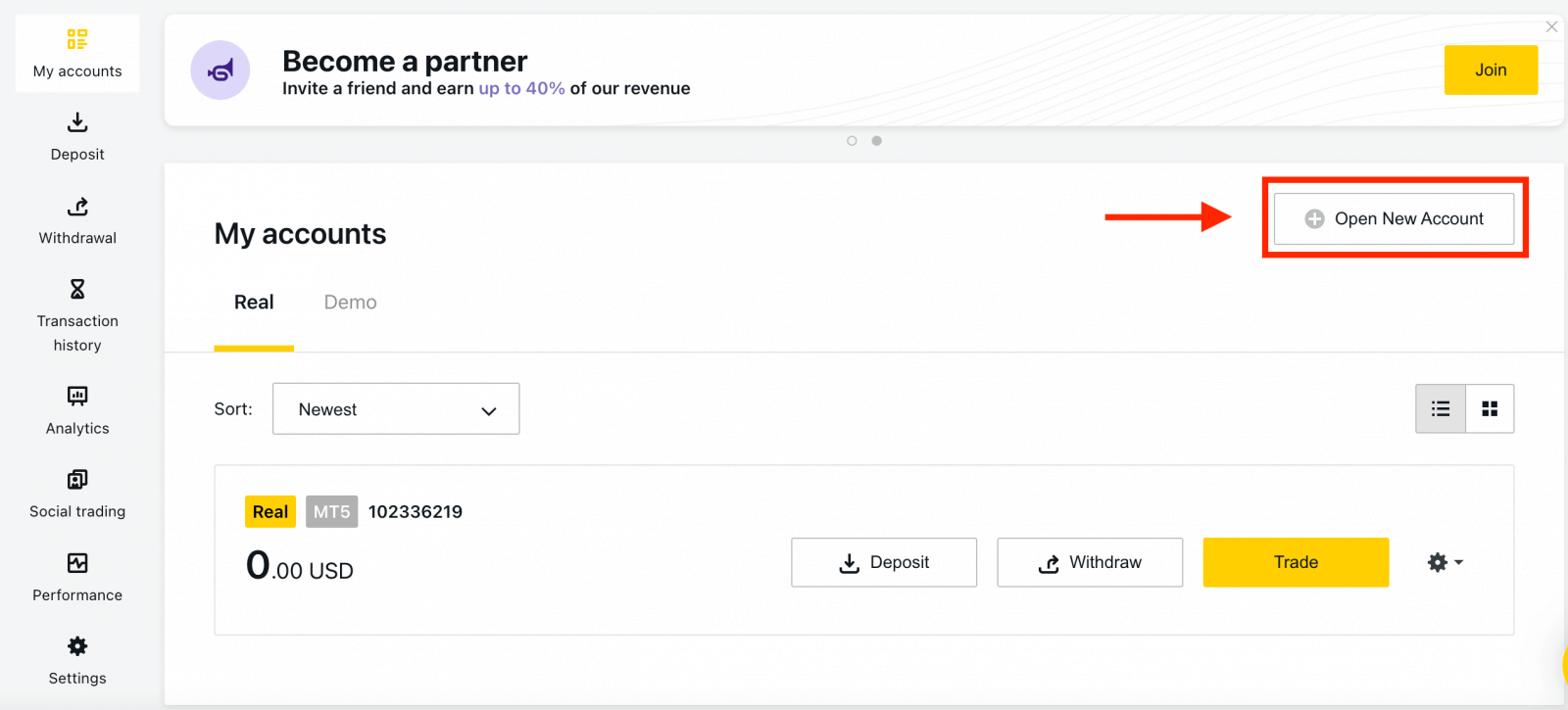 2. Choose from the available trading account types, and whether you prefer a real or demo account.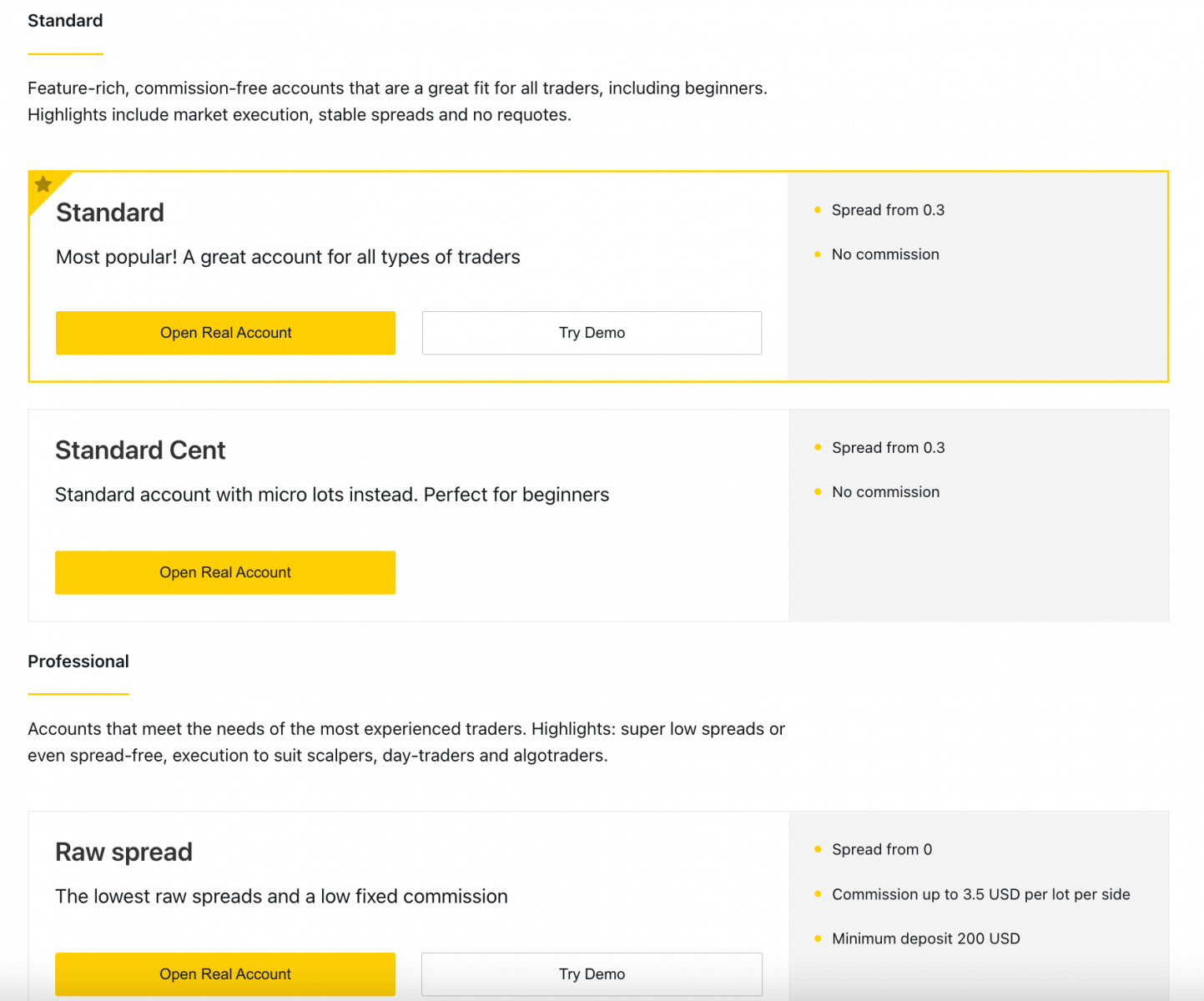 3. The next screen presents the following settings:
Another chance to select a Real or Demo account.
A choice between MT4 and MT5 trading terminals.
Set your Max Leverage.
Choose your account currency (note that this cannot be changed for this trading account once set).
Create a nickname for this trading account.
Set a trading account password.
Click Create an Account once you are satisfied with your settings.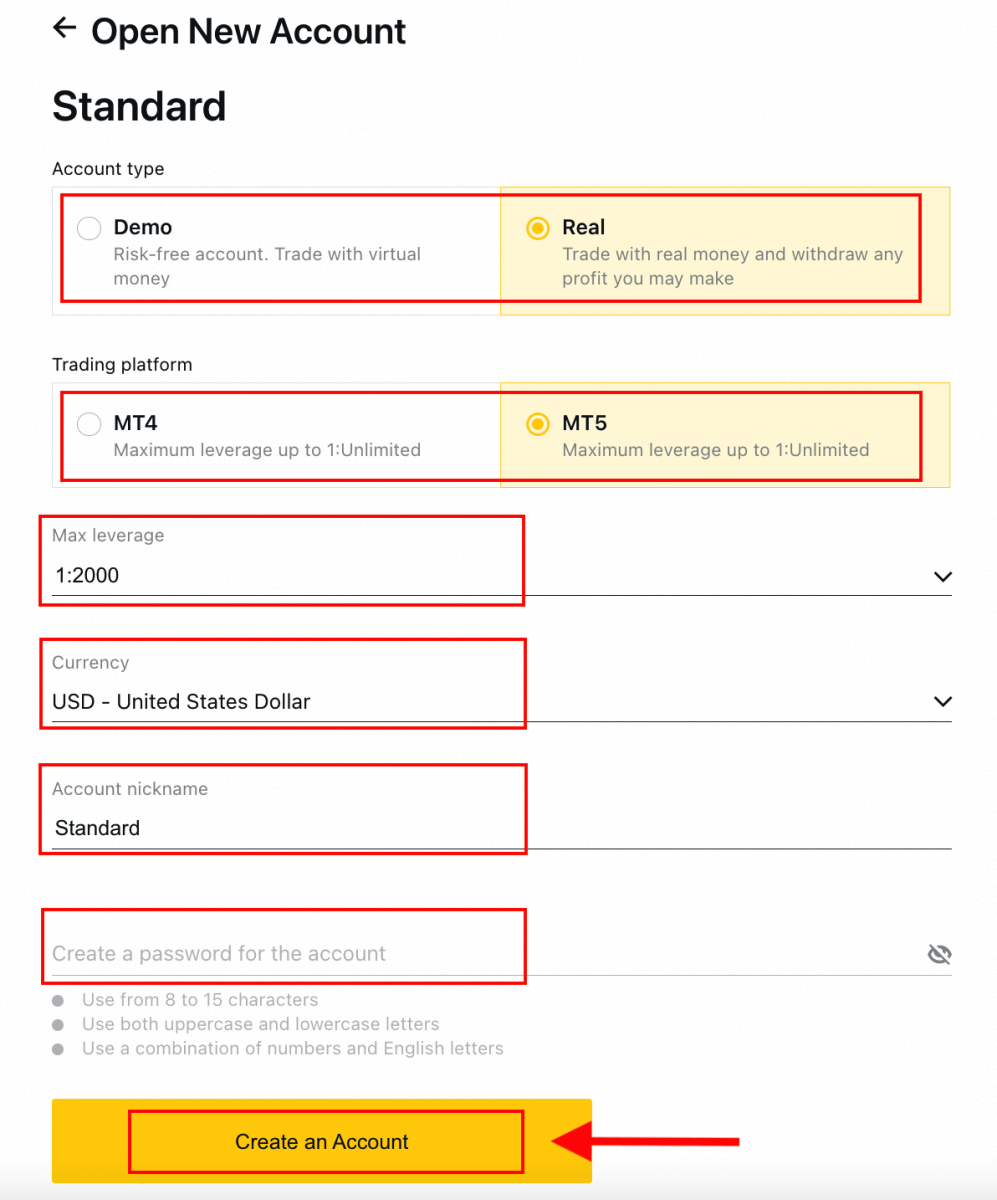 4. Your new trading account will show up in the 'My Accounts' tab.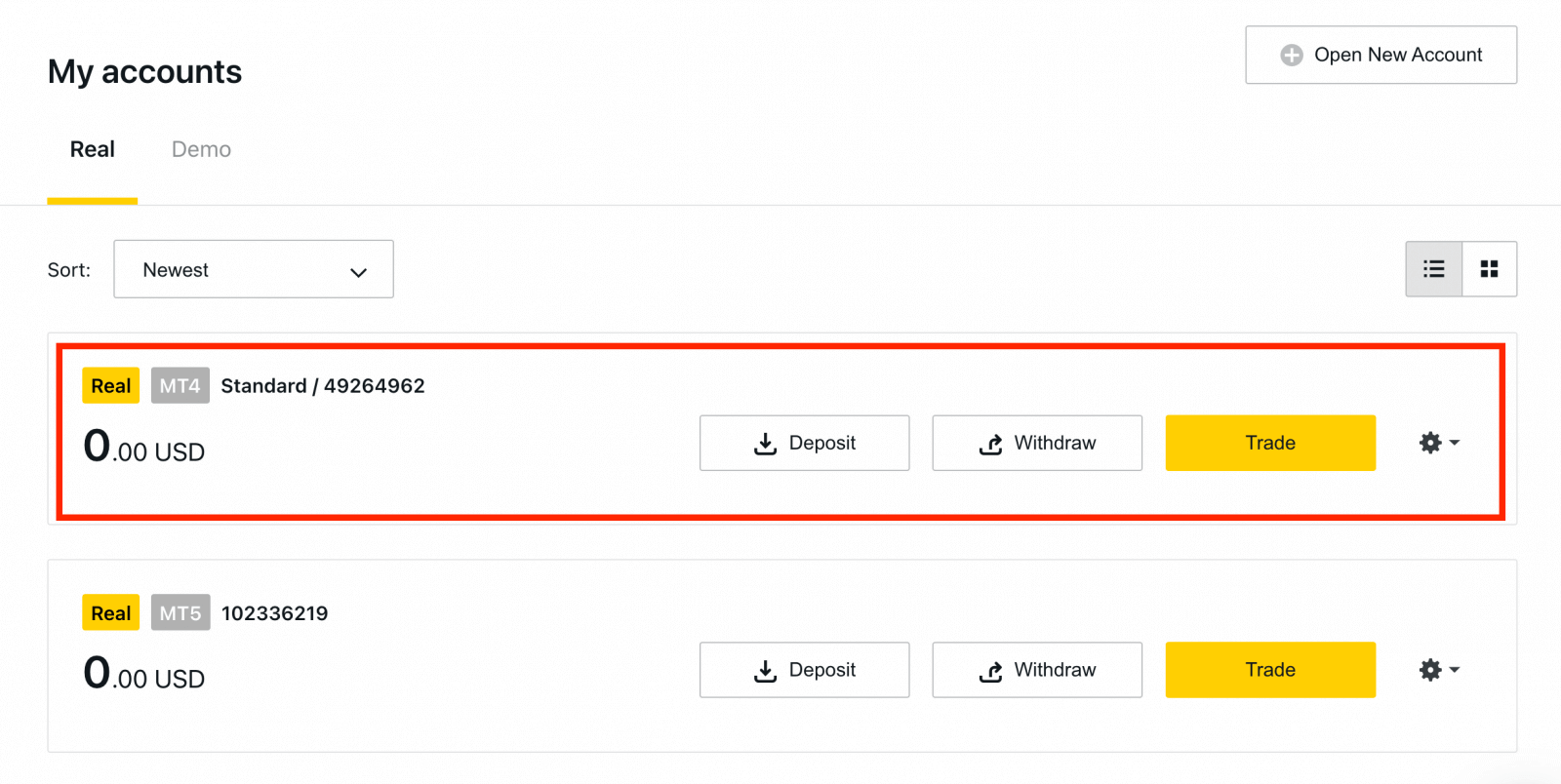 Congratulations, you've opened a new trading account.
How to Deposit in Exness